Our PA person does an outstanding job, apparently we misspoke and called the Redbirds Redwings last night. Apologies to EC, both groups played excellent in the 39th installment. Big thanks to Jeff Chapman for speaking and reminding us its about the kids and the entire county.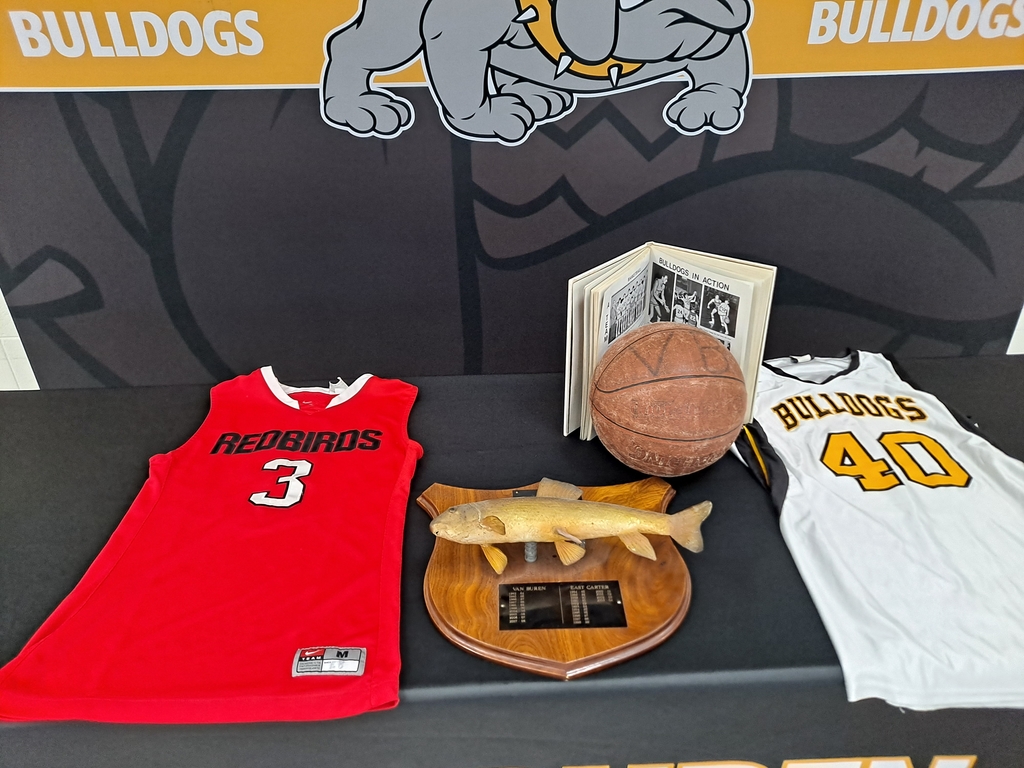 NO SCHOOL on Monday, January 17 for Martin Luther King Day.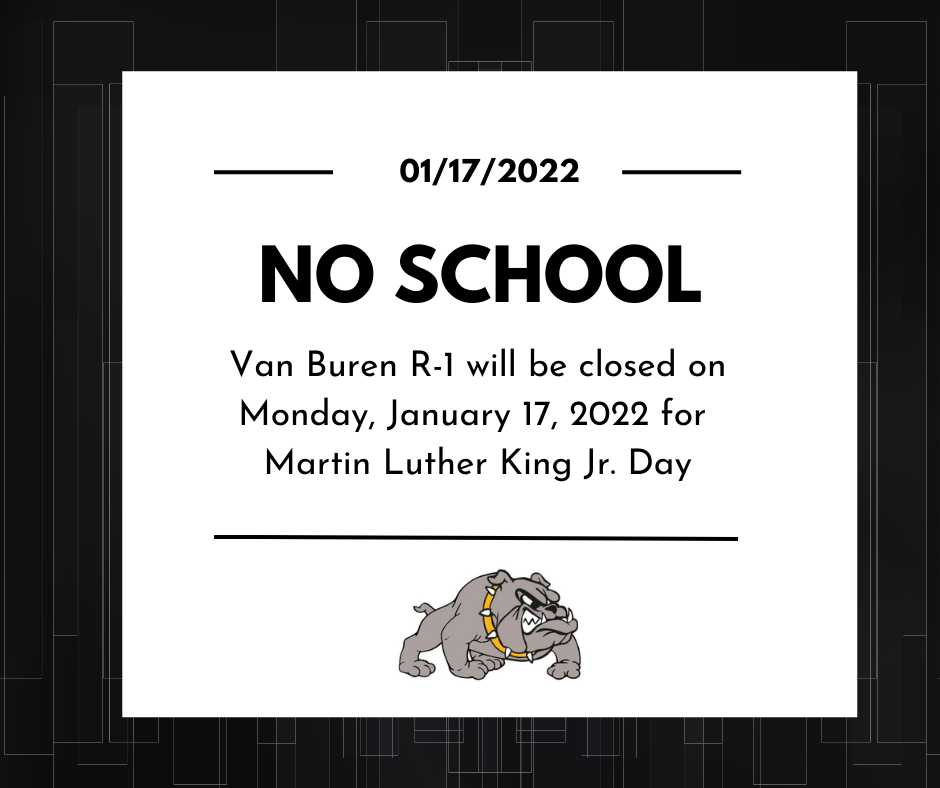 Thursday spirit week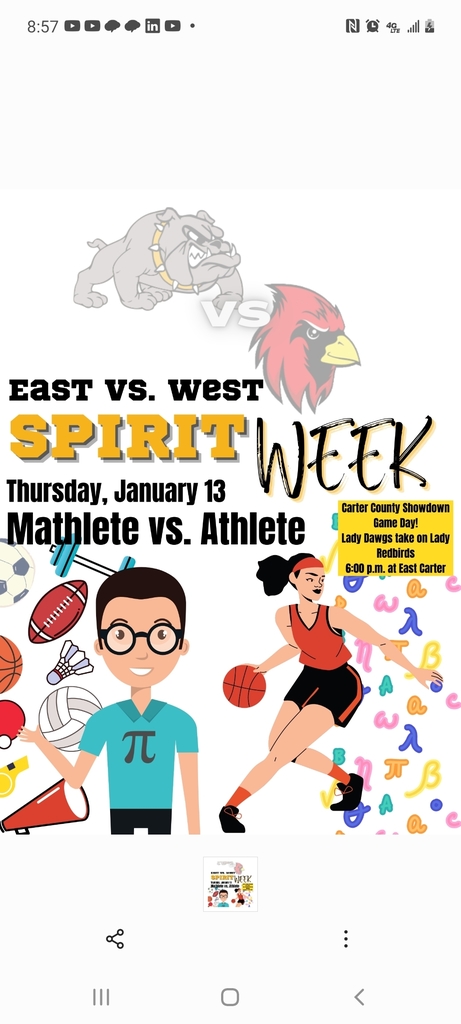 Game tonight Lady Dawgs V South Iron will be a 6:15 start SI boys will play a jv game ahead of the girls game
Girls make up game with Summersville will be Thursday Feb 17th 6 pm.

Wednesday spirit week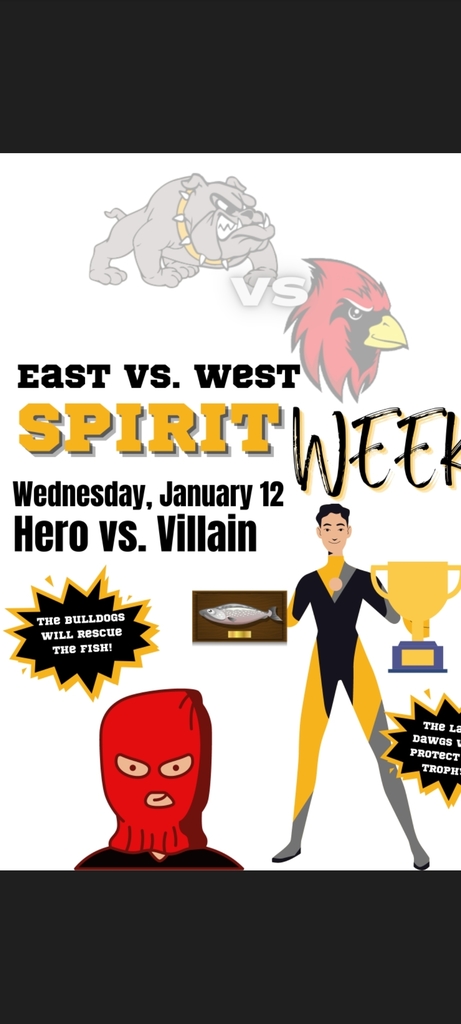 Please see our attached letter for Van Buren R-1's updated Covid-19 mitigation plan. Please contact building offices for questions or view our website for more details. Thank you!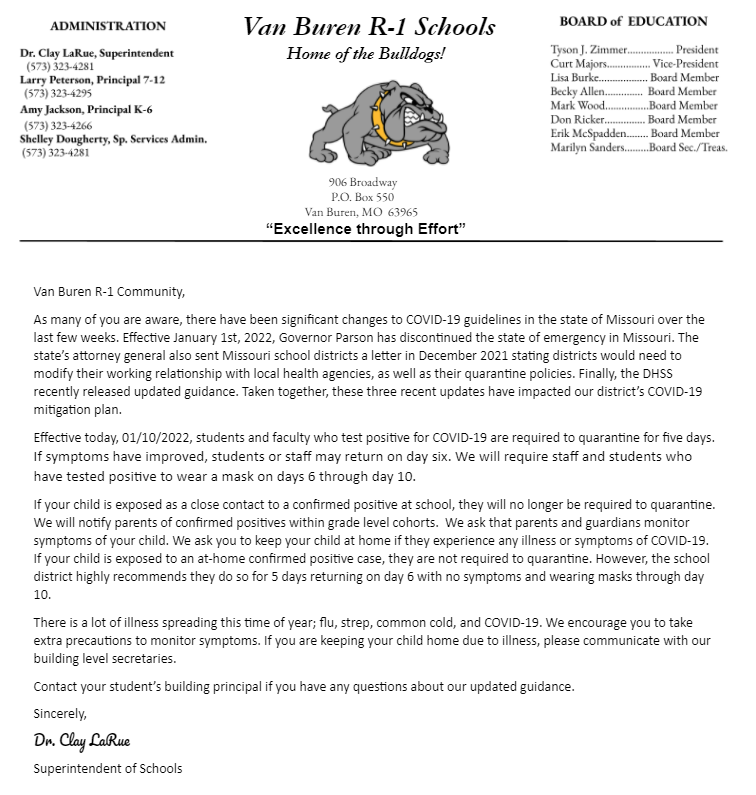 Tomorrow is VSCO vs. Frat Day at VBHS!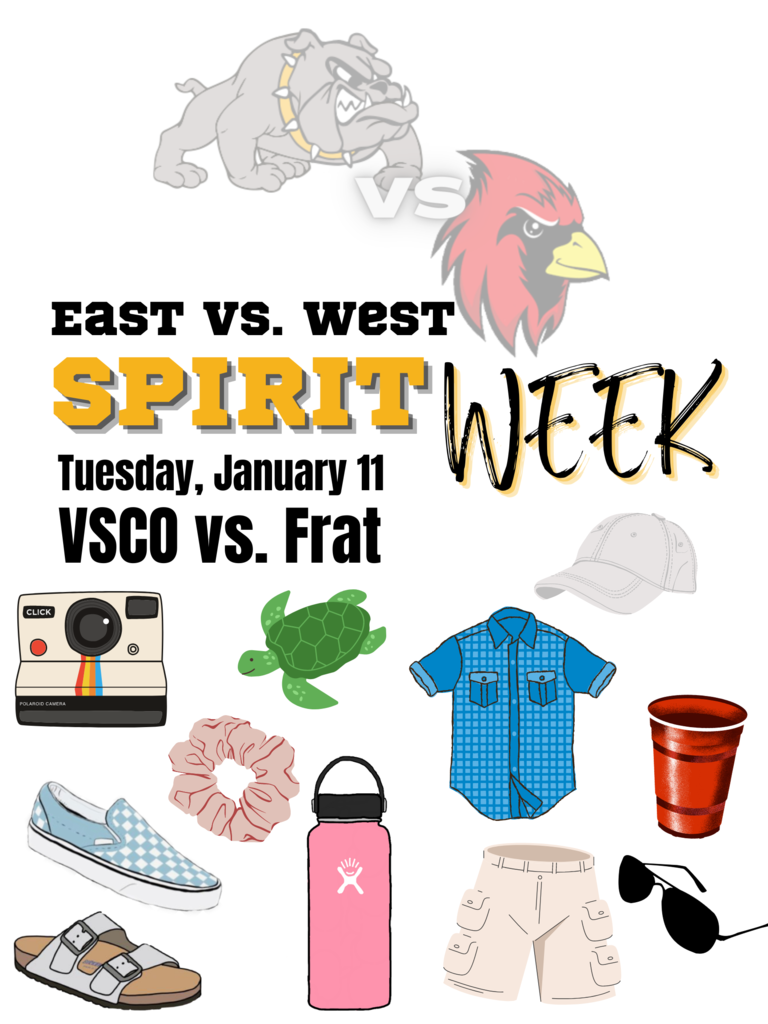 Junior Class is selling Laundry Detergent, Laundry Softener, Dishwashing Liquid and Pods as a fundraiser. Contact any Junior or Class Sponsor for more information.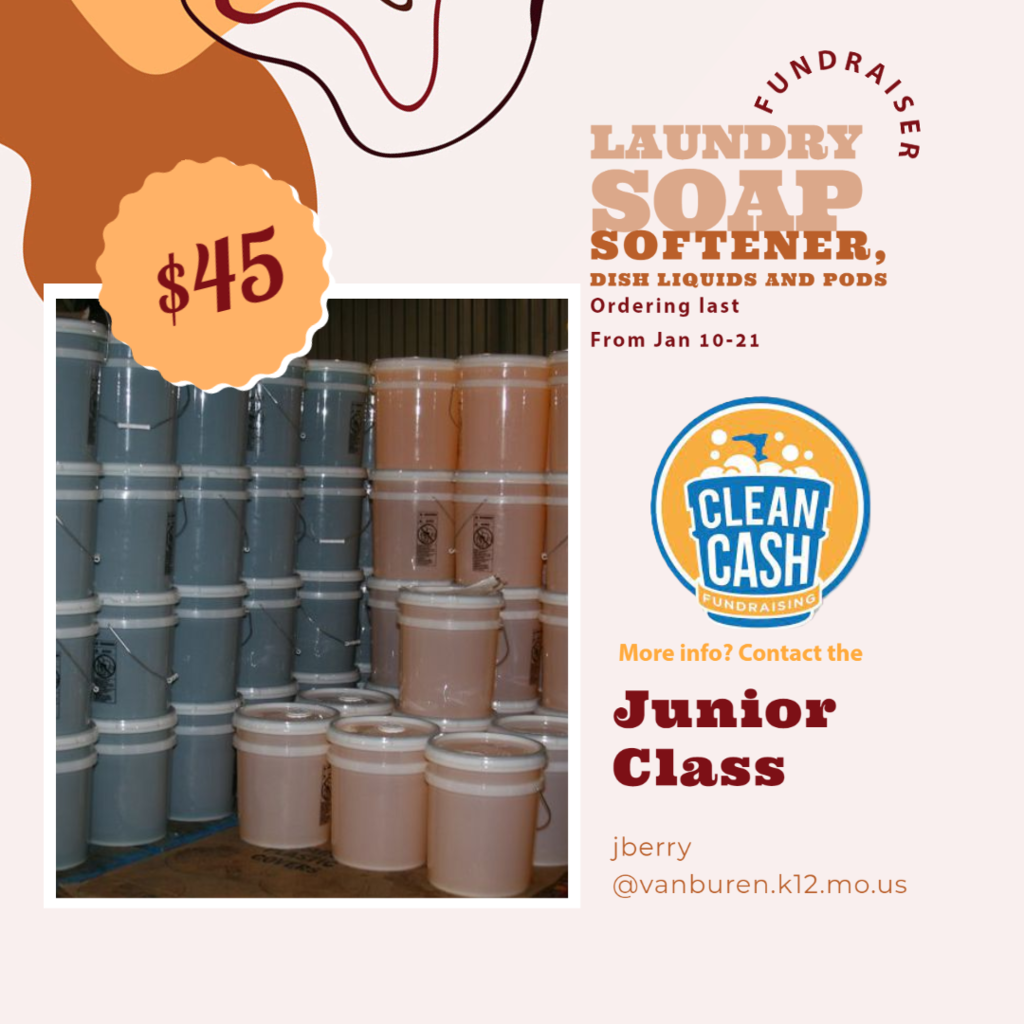 Some spirit week fun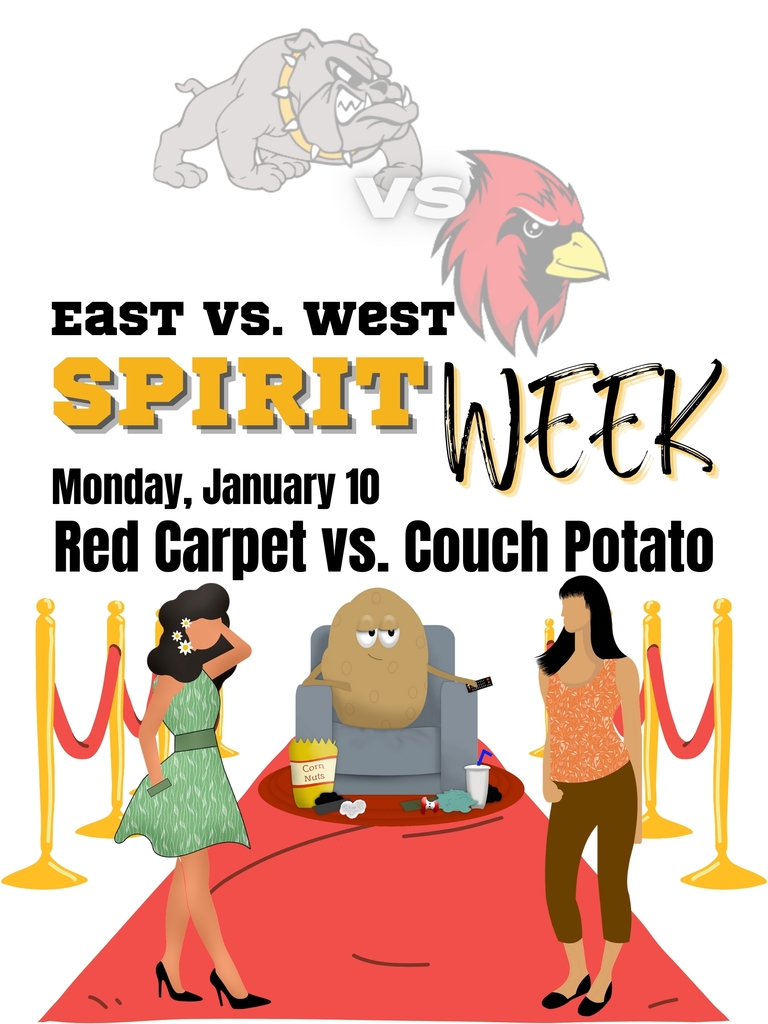 Big thanks to the members of the 1960 and 1992 teams yesterday. It was great seeing those guys together. Also, thanks to the booster club and Main Street Market for the meals the participating teams received.
1960 1992 players, coaches and spouses will be admitted at no cost tomorrow. Just let us know at the gate. We will also have some reserved parking up front for those who may need it.
Woodland can't make it this evening..games tonight are canceled our jv girls will play Houston jv at 930 am the rest of the schedule will be the same.

We are excited to host the Big 3 Athletics Legends of the Hardwood Classic this evening and tomorrow. We will be honoring 1960 Class S and 1992 Class 1 Boys State Champions Van Buren Bulldogs, AND 2013 and 2018 MOBCA Coach of the Year and Missouri Sports Hall of Fame Inductee, Pete McBride. The plaque presentation will be after the 2:00 VB girls game tomorrow.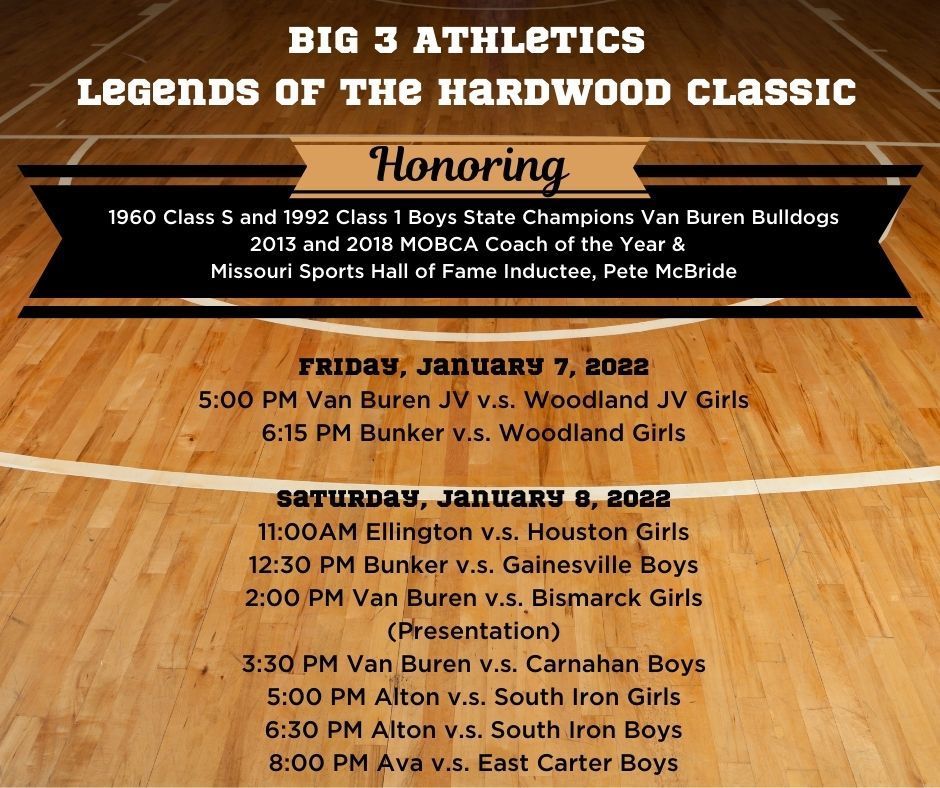 Getting several questions about tomorrow nights games in Van Buren. We are planning on playing as scheduled but Woodland and Bunker both have said they will not know before noon or so tomorrow. Hopefully we will have an answer by then.

Due to snow-covered secondary roads, Van Buren R-1 will not have school tomorrow, Friday, January 7th.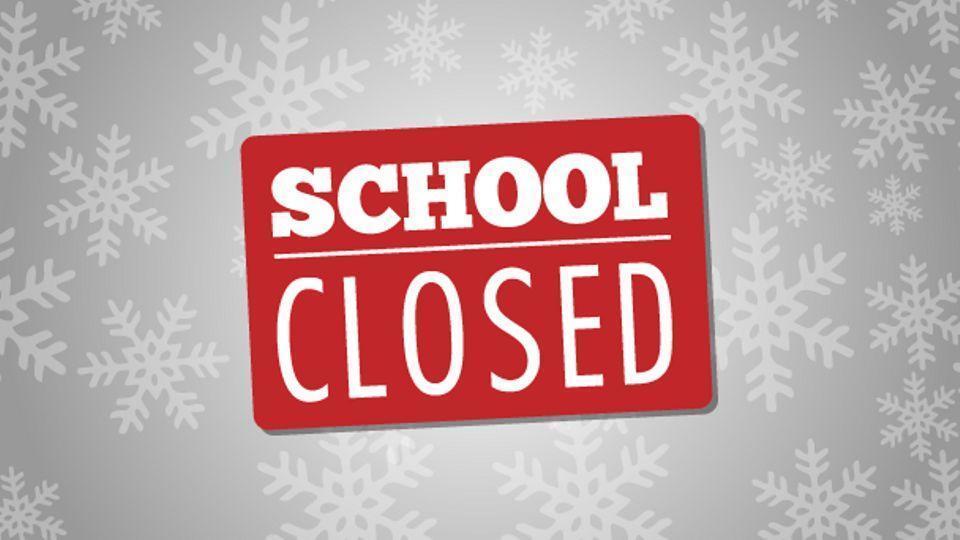 A time adjustment on Monday night in Summersville they are trying to have homecoming Monday, jv boys will play at 5 pm earlier post was 6

Games in Summersville are off tonight boys will play there Monday night at 6 pm jv first. Girls is tentatively scheduled for Feb 17
A decision on evening events in Summersville will be made around noon. If there are time changes or adjustments we will get that information out ASAP

Van Buren R-1 will be closed today, Thursday, January 6 due to a winter weather advisory and snow expected during the morning commute. Stay safe and have a great day!