Who's ready for some high school hoops? Tip off is at 1pm today. See revised schedule for the 2021 Current River Challenge. Sponsored by First Midwest Bank.
Letter jackets that just had patches sewn on for the most part are all back in from St Louis. They will be available for pickup in the FEMA at the back pass gate tomorrow and Saturday during the current river challenge.
Here are the most recent boys and girls basketball schedules. We are having trouble getting them on the athletics page. Several changes were made recently due to some schools not having teams. Hopefully these will not be grainy images.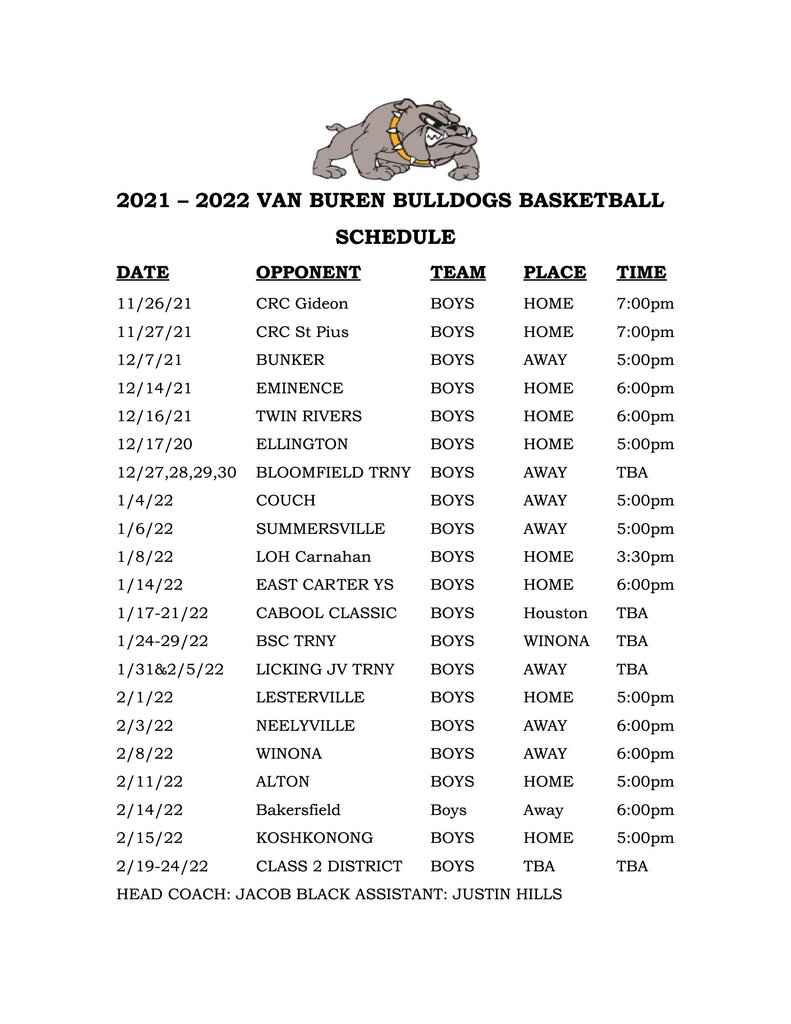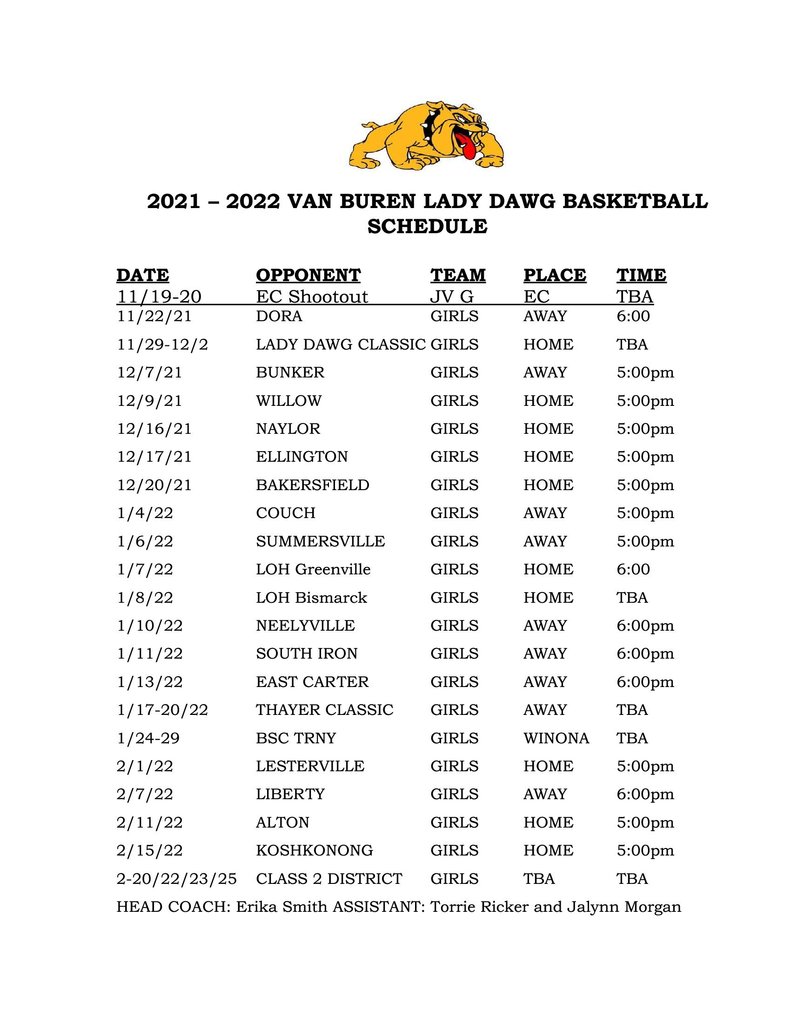 Thanks to First Midwest Bank for sponsorship of the Current River Challenge. Pictured L to R Debbie Gibbs, VBHS Basketball Coach Jacob Black, Jim Dusenberry.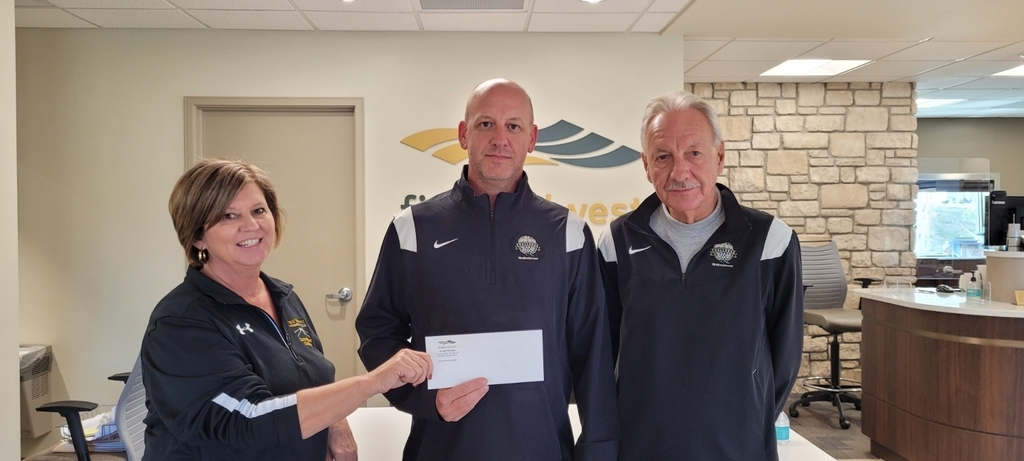 Each Van Buren Student and Staff member received a free shirt today courtesy of Poplar Bluff Realty. Thank you to Agent Tammy Bailiff! We appreciate your support of the VBR-1 School district.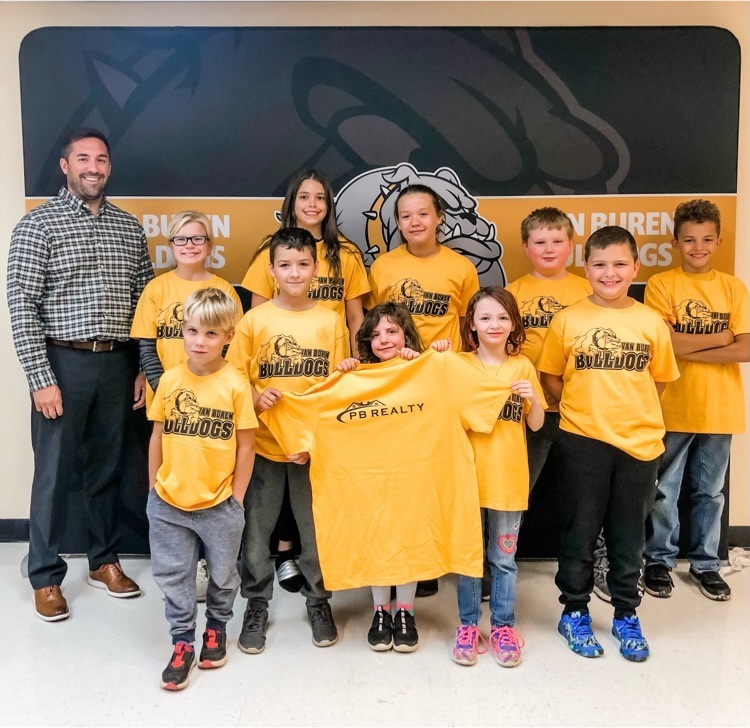 More vertical work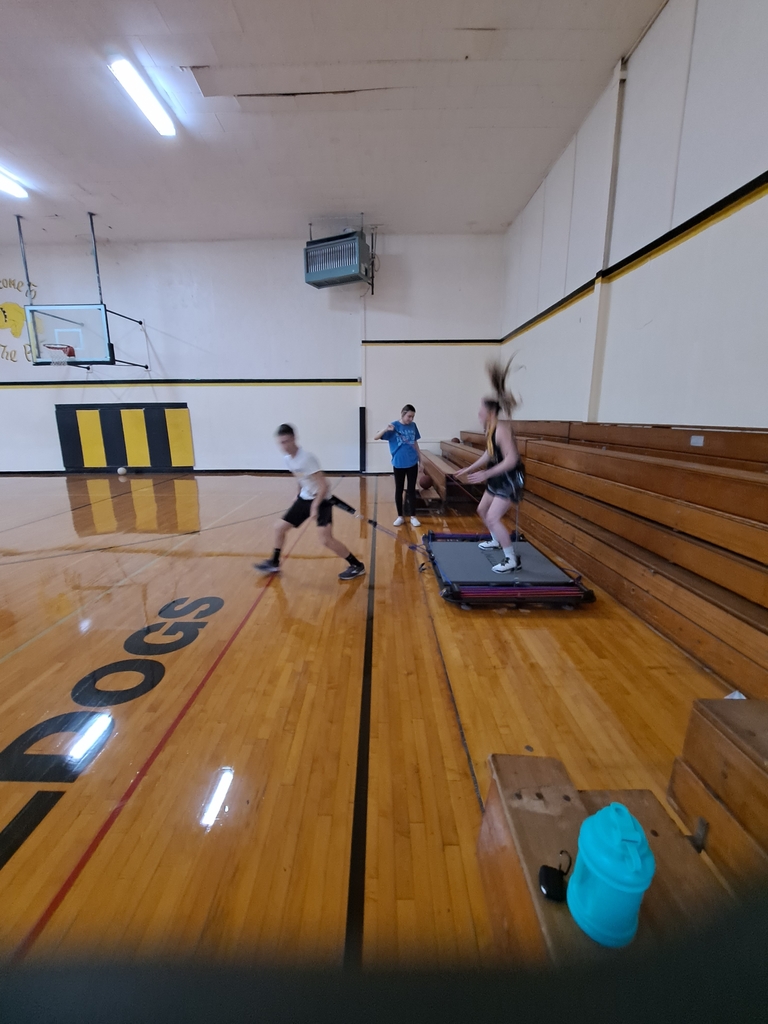 Thanks to everyone who donated food and supplies for the Black and Gold game. The Carter County food pantry picked it up today.
Huge thanks again to the Booster club. We are very lucky to have this excellent piece of equipment for our students.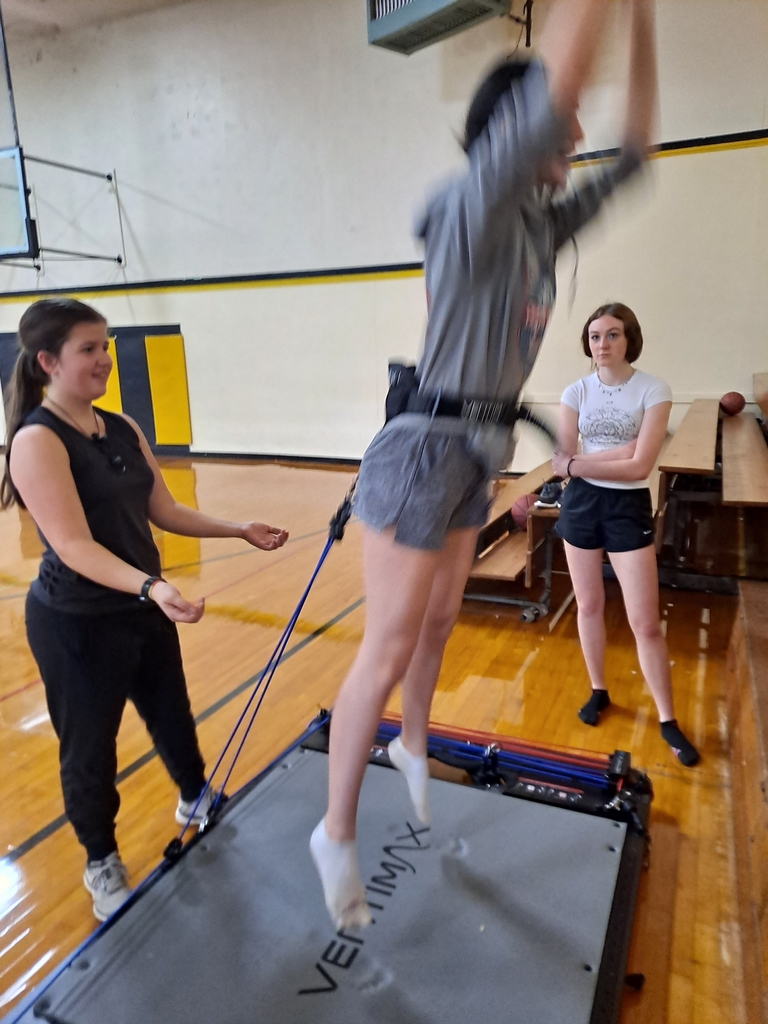 State Champs shirts are available for pick up in the office tomorrow. Orders first, then we will have a few extras to sell
State cross country shirts are finished, they will arrive tomorrow. We will be sorting and getting them ready for pickup as soon as they arrive.
Black and Gold game tonight starting at 6 pm light concessions available. Seniors vs faculty after the scrimmages.
State Champs shirts are being printed, we hoped to have them today but they are trying to get them out as fast as possible.

Save the Date for the 2021 Current River Challenge! Thank you to our main sponsor, First Midwest Bank, for your long-time support of such a great event.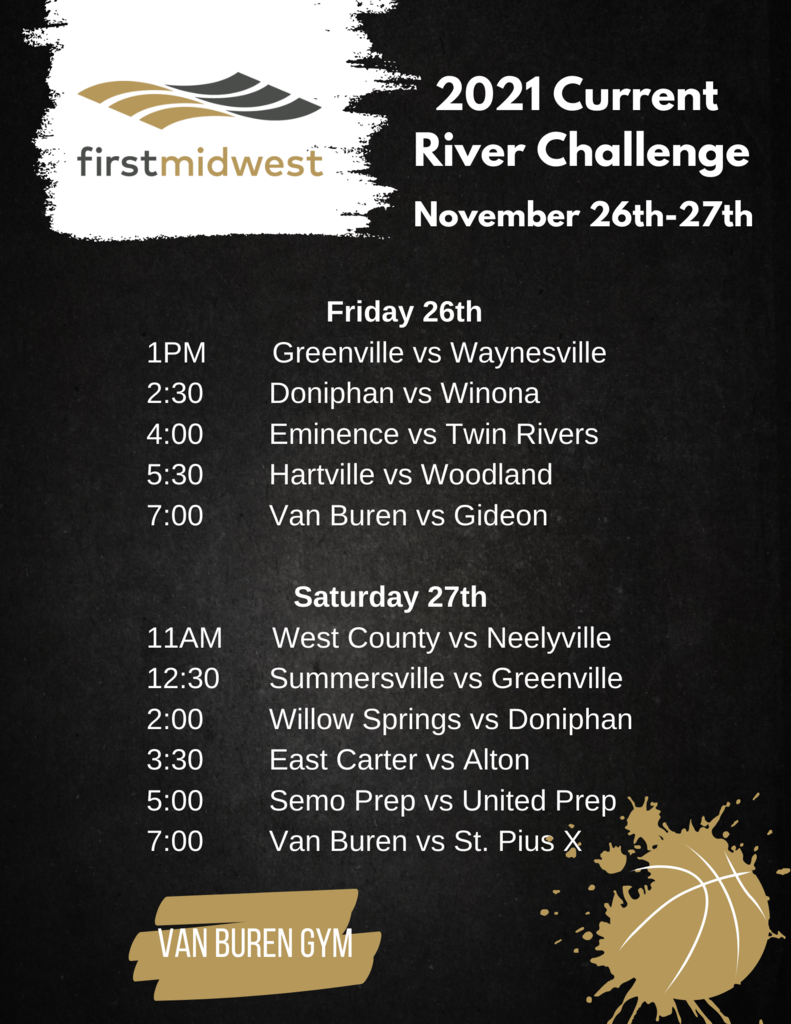 T shirt orders have closed out for cc State Champs if you missed out we did order extras

Cross country girls are provided a State Champs shirt. In addition our BSN rep Is giving them all another design on him..so the girls and coach will have 2 styles.
Bus is almost to Summersville plan on a 630 or so arrival.

T-shirts are short sleeve and we will take orders through Monday morning at 8 am remember
jhoagland@vanburen.k12.mo.us
please specify size and quantity.

Expect the Lady Dawgs and Bulldogs cross country teams back around 6:30 to 7 PM. We are hoping for a nice parking lot greeting for our State Champs and 5th place boys.

State Champs t-shirts please email
jhoagland@vanburen.k12.mo.us
for sizes and quantities the design is attached but the State Champs will be bigger in the design. We are hoping these will be in on Wed $15.00 youth sizes through xl $17.50 for XXL and up.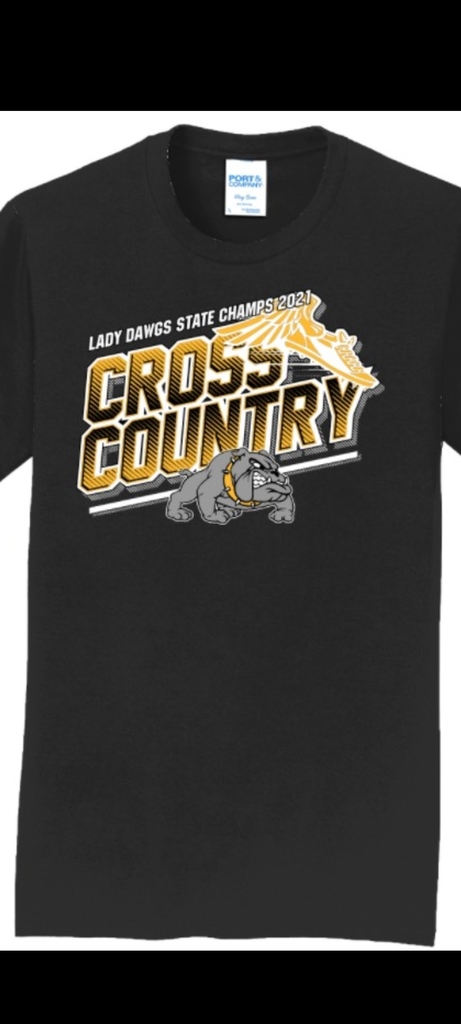 All state runners today Caleb Ricker, Kastin Cleaver, Katie Griffin, Kinsley Murphy, Addison Lewis