Thank you Liberty Baptist Church for your $1,000 monetary voluntary donation to the kids at Van Buren School! This money will be used to help our students with any need they may have! Pictured: LBC member, Ella Jean Keeney & VB elem. counselor Jamie Lewis.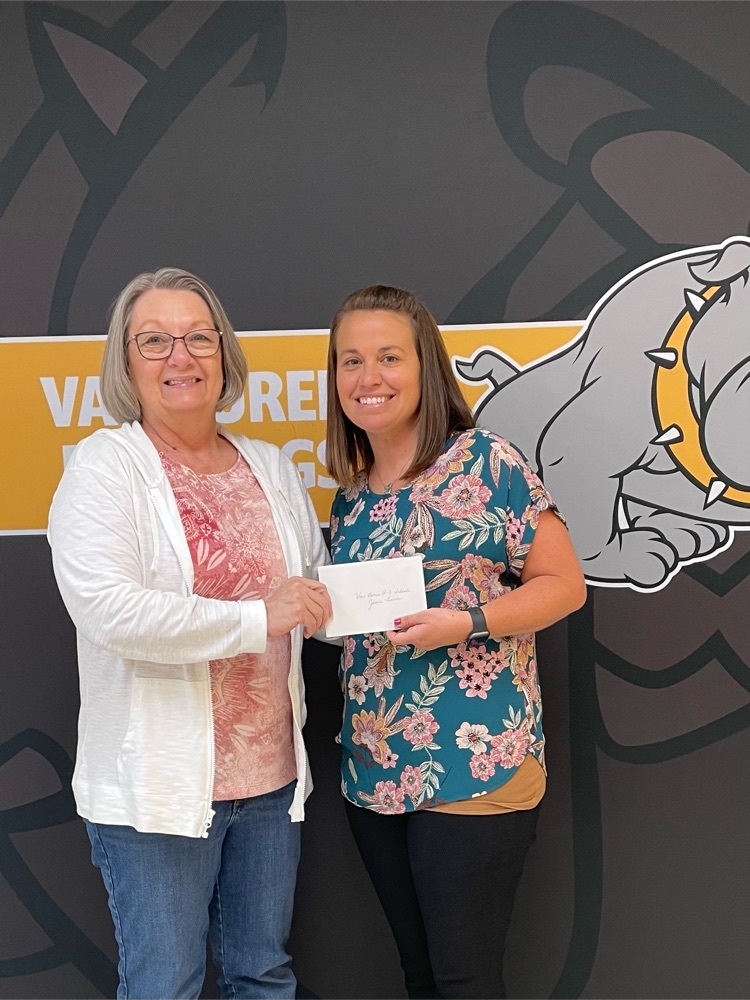 Thank You, First Midwest Bank for sponsoring VBHS Personal Finance classes, allowing us to purchase the Dave Ramsey Curriculum. We are blessed with such a great opportunity for our kids!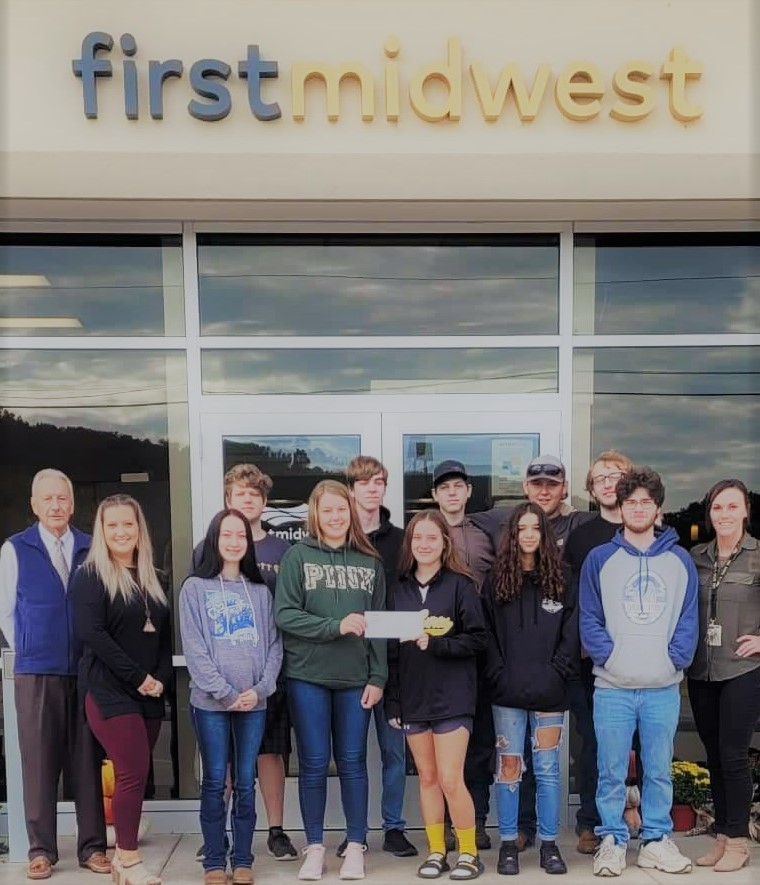 Good wins for both softball and jh basketball last night. Boys and girls sweep against Ellington JH and softball 11-1 over Alton. Softball v Twin Rivers today, HS baseball in the BSC conf tourney vs Eminence at Eminence 6:00 pm

Thank you Three River College for having some of our seniors for a preview day. It was also great seeing some VBHS graduates being successful at the next level. #BulldogPride #elitemindset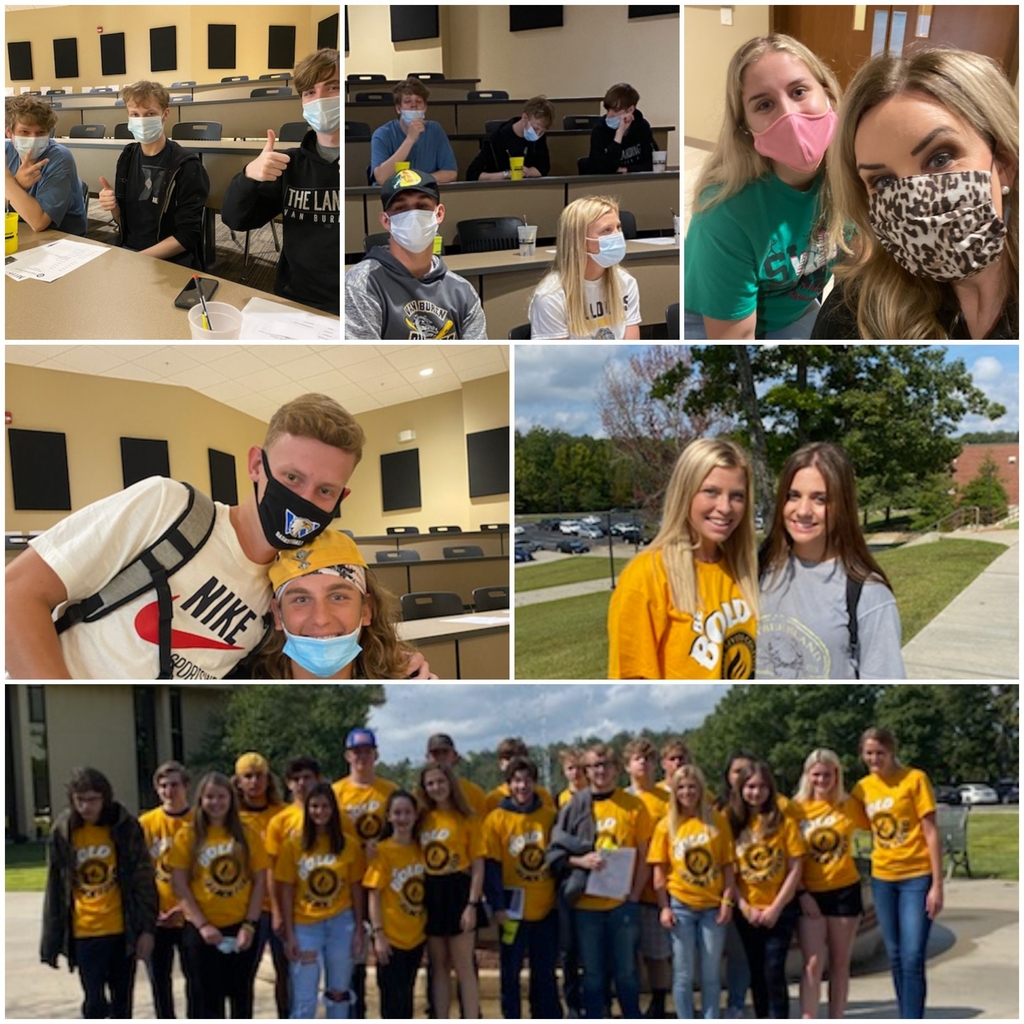 Another great performance from our HS and JH cross country girls dominate the HS race at Ellington Big win for JH basketball last night over Eminence, boys and girls roll to big wins. Tonight game order v Neelyville girls 8th, then a half of 7th, boys 8th, then a half of 7th

Softball a win at Willow, Bulldogs a come from behind win at home over Neelyville.

VBHS softball with a good weekend in Norwood a win over Seymour andc2 close games with Hartville and Gainesville. Lady Dawgs with 21 hits on the day.
Junior High 8th bulldogs win first place in the East Carter tournament, 7th grade wins 3rd. Baseball bulldogs drop a game to Twin Rivers 5 1 Softball info from Norwood later.

Bulldogs with a 4-2 win at East Carter, Corbin Dougherty complete game Devin Dewolf big night at the plate. Jh basketball Bulldogs win over Neelyville will play for first place tomorrow at East Carter tournament
Great night in VBHS sports, jh boys by 20 over Greenville in the jh tournament at EC. Softball with big win, baseball bulldogs a comeback win at Alton Landon Dunn with a home run, Corbin Dougherty with a big hit in the 7th.
Last night 8th grade boys roll big st Alton 44-5, great defense.

Correction our varsity boys got 4th today in the race.
Huge thanks to everyone who helped with the race today Booster Club, Current River Express, Pep Club VBHS staff and students. Varsity girls win first, Katie Griffin wins again, boys win second. Special thanks to Pat Jackson and his staff with the park service.

Great day to race...Scenic River Run, at Big Spring..elementary at 2, hs boys 4 hs girls 4:05 jh races will follow

The elementary races at the Spring on Wed will begin at 2 pm, the jh and hs races will go as planned. Baseball Bulldogs with a 16-0 win yesterday over Winona..Bulldogs now 9-6.

Van Buren R-1 will be moving back to Level 1 of the COVID-19 Mitigation Plan, starting Monday, September 20. In this level, masks will be strongly recommended but not required.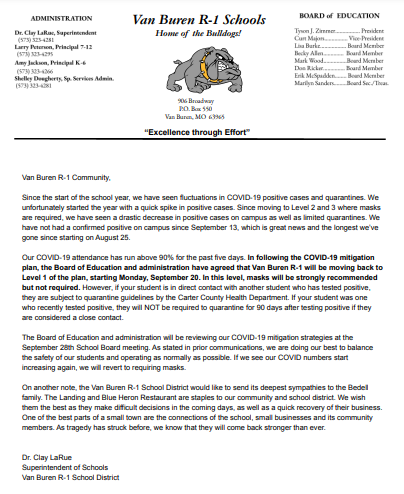 HS girls 1st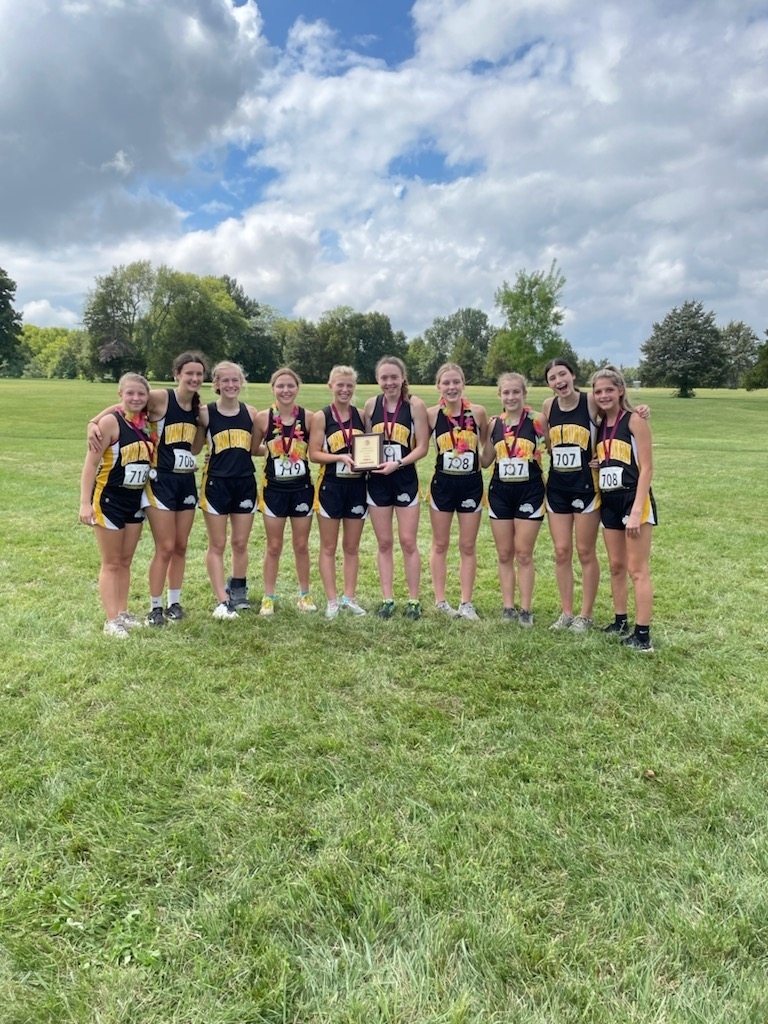 Jh girls win consolation Kylin Cleaver leads the way w 15 High school girls win again in Park Hills at the race, boys 5th.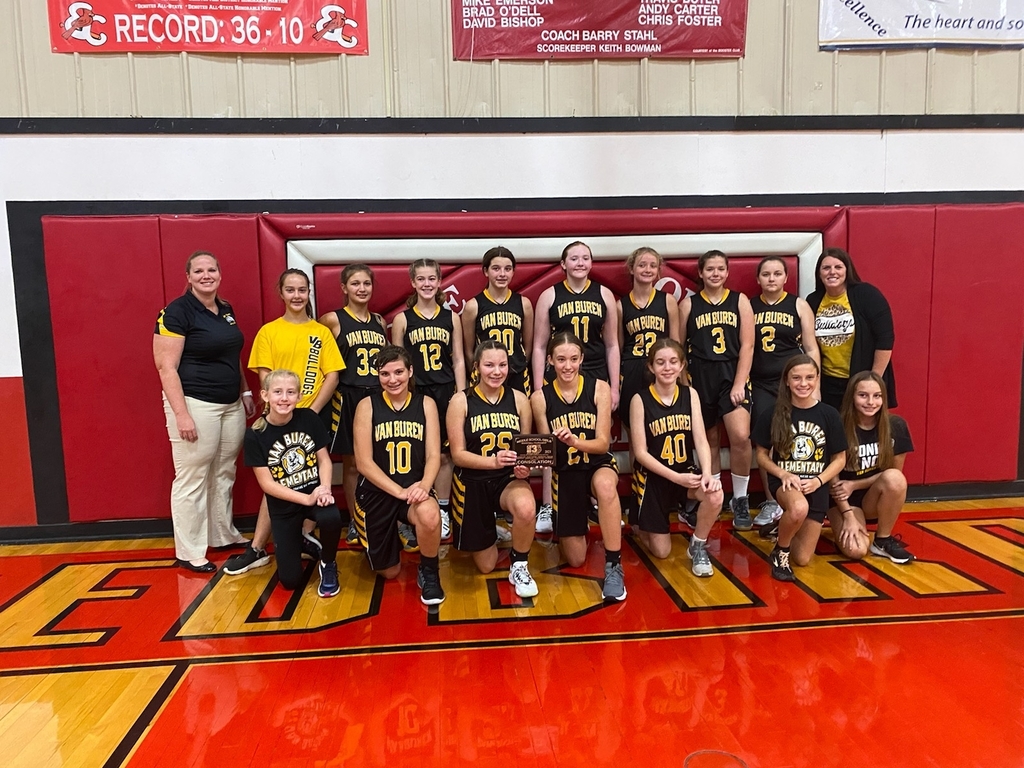 Bulldogs baseball with a 15-5 win at Winona tonight. Jeremy Jaco with the win, Landin Chee and Elijah Van Wagner with home runs. Devin Dewolf Ben Hawkins 3 hits Bulldogs 8-6 on the Fall
Both boys and girls high school cross country teams win first again at alton yesterday, Caleb Ricker, won the boys race, and Katie Griffin wins the girls race. the junior high ran strong again.