What is AMI?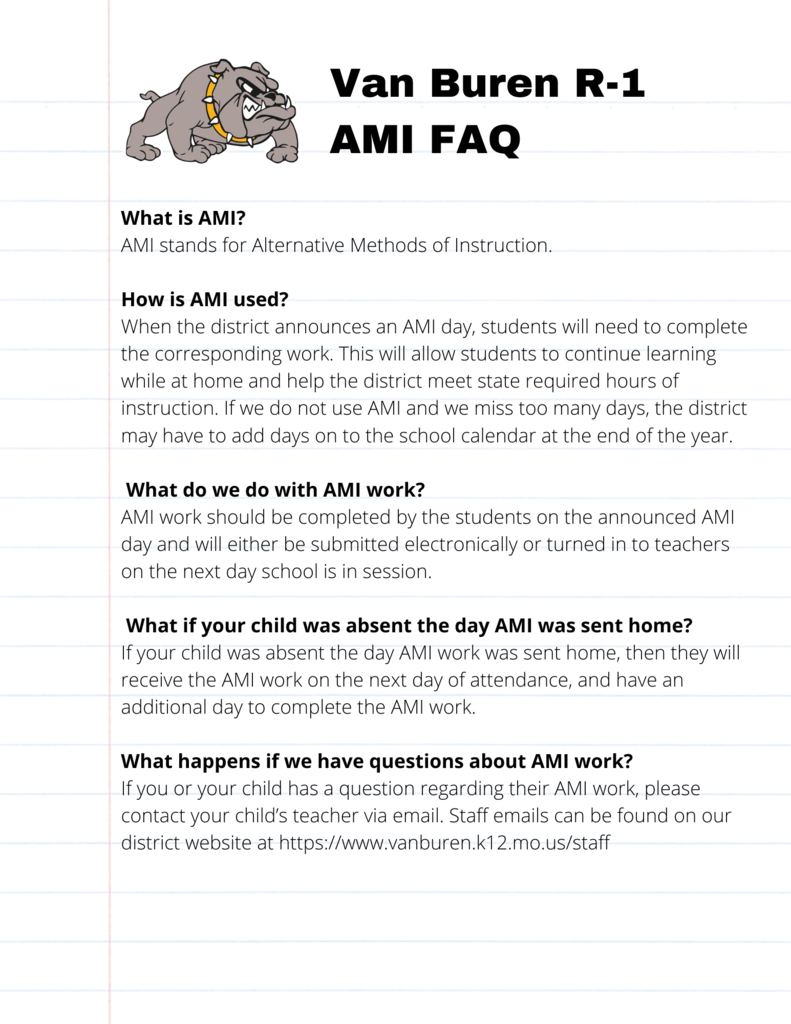 Due to the winter weather advisory scheduled for this afternoon, the Van Buren R-1 School District will be dismissing at 12:30pm on Monday, 2/8/21. Alternative Methods of Instruction (AMI) assignments will be sent home with your child.
Changes in the girls basketball schedule..Girls will play Cabool here on Feb 9th at 5:00, they will play before the boys play Winona, this will be our senior night. Girls will still play Clearwater on the 15th, but it will be a JV only.

Although the schedule says we play Dora tonight, that game was played in November no game tonight
Good week for the Bulldogs with wins over Lesterville and Neelyville, girls with the win over Lesterville, and a great effort against the #1 Class 1 Walnut Grove last night. Congrats to Homecoming Queen Paige Underwood. JV Dawgs go to Licking tomorrow, and Senior night Tuesday

Congratulations to our varsity boys they win third place today in Alton with a 60 56 win over Ellington. Great job to all of our teams in the conference tournament.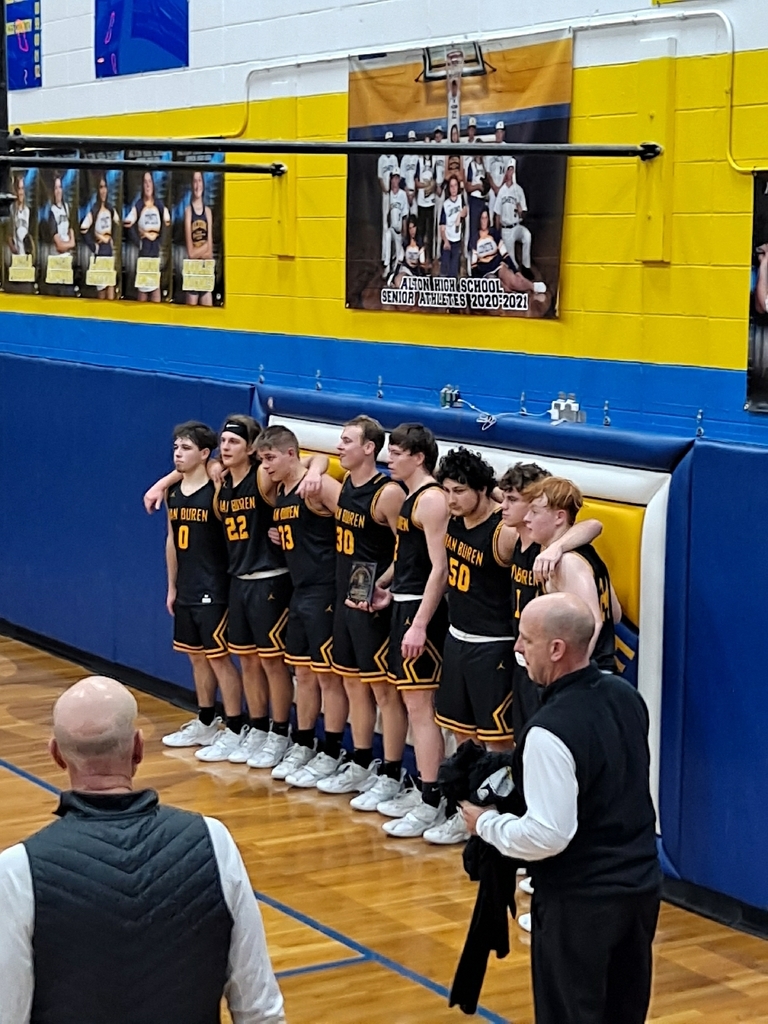 Congratulations to Haden Barnes for scoring his 1000th career point tonight! Way to go! We are proud of you!

Due to snow covered secondary roads the Van Buren R1 School District will not be in session Thursday, January 28.

Revised times tomorrow in Alton Girls vs Eminence at 4:00 JV Boys vs Ellington at 5:15 FEMA Varsity boys vs Bunker 7:00

JV Semifinals at Alton are canceled tonight, rescheduled for tomorrow in the FEMA times TBD.

Due to the winter weather advisory during the morning commute, Van Buren R-1 will not be in session on Wednesday, January, 27.

Here are the brackets for the BSC tourney in Alton JV boys and girls play on Monday, varsity boys on Tuesday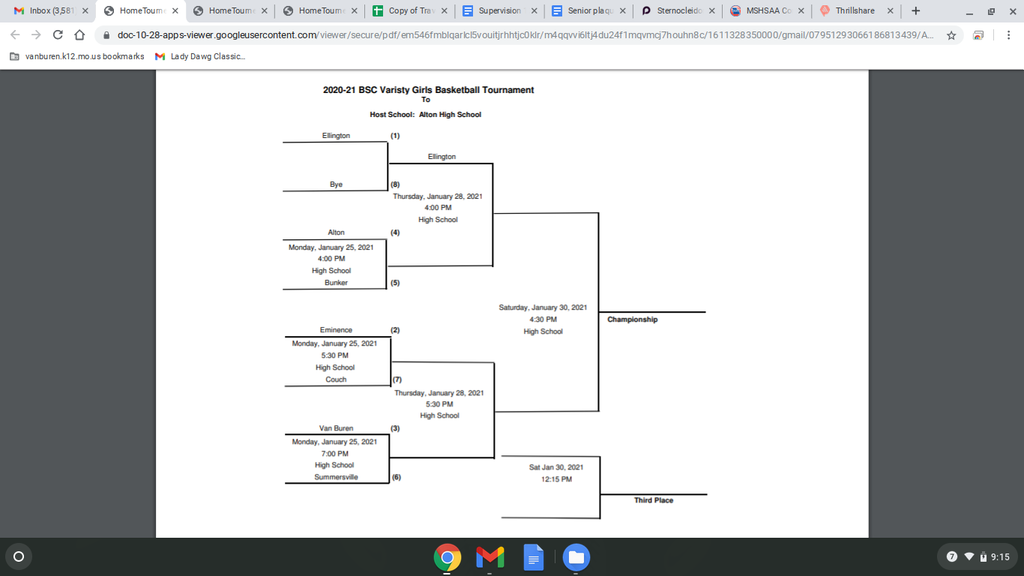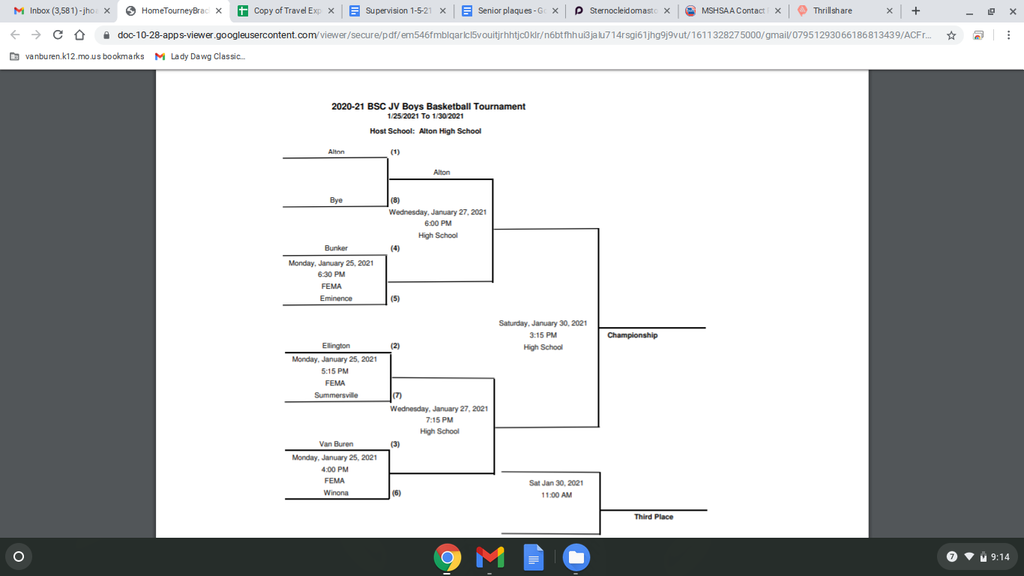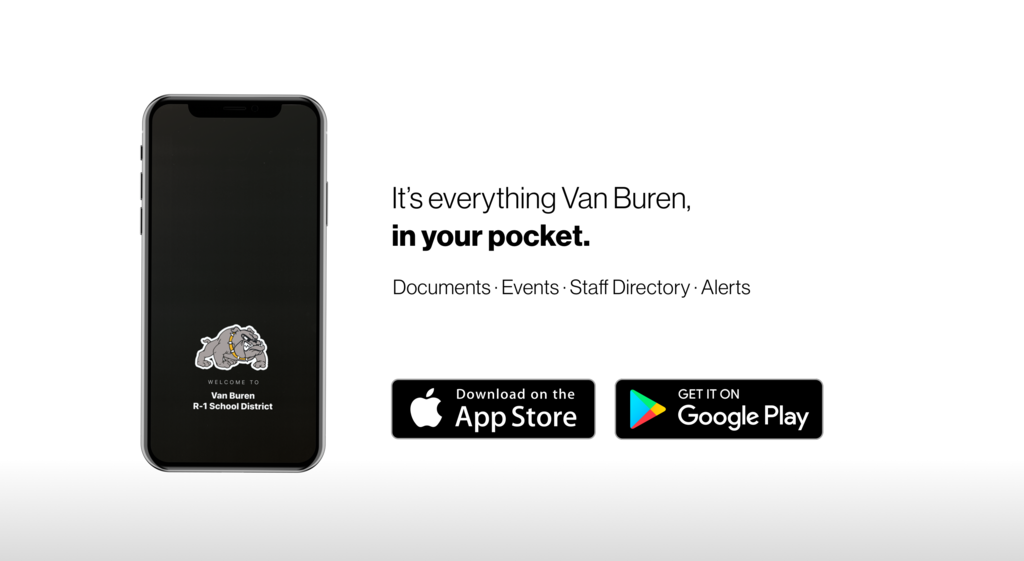 Congratulations to the girl's basketball team on their wins over East Carter tonight! Also a huge shout out to our student section for showing up and supporting the girls! #BulldogPride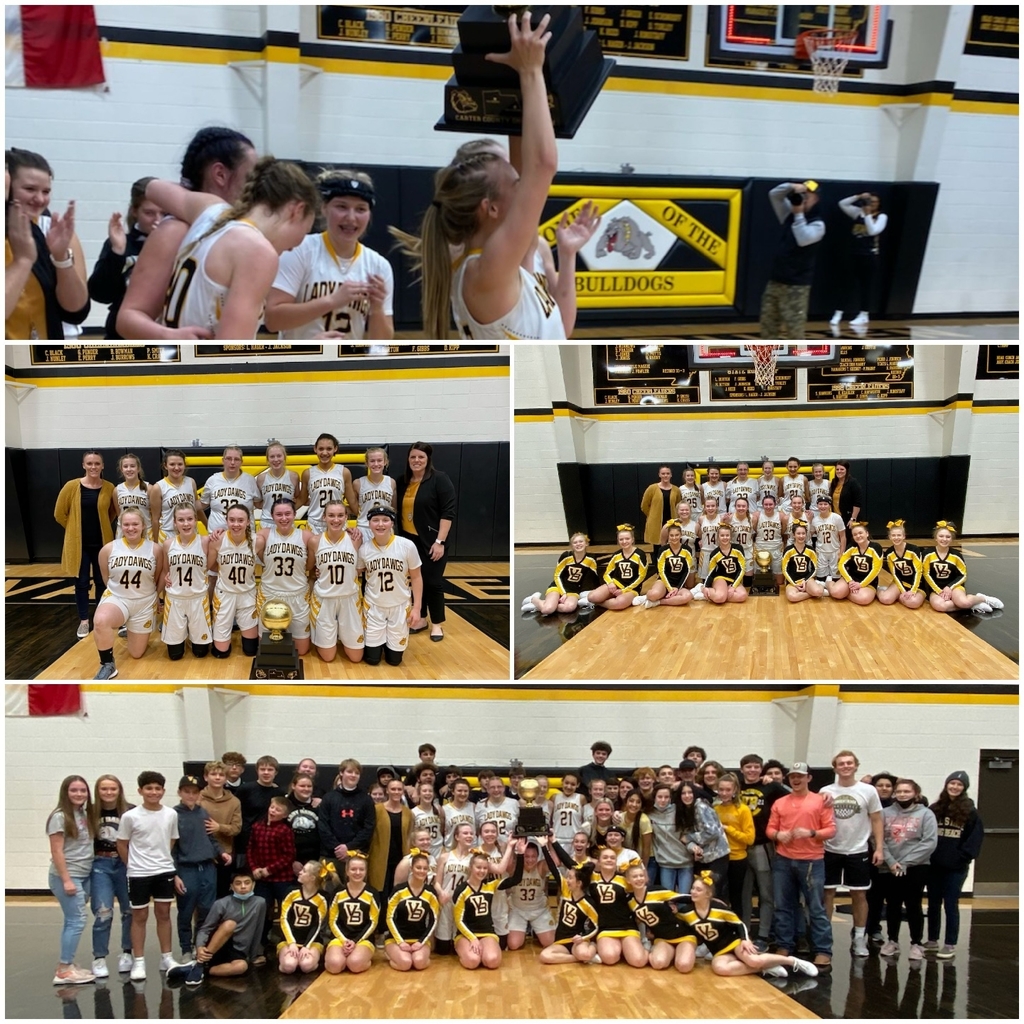 Congratulations to Katie Griffin on scoring her 1000th career point tonight in a win over East Carter! Way to go! We are proud of you and the team.

Van Buren R-1 still has just over 100 general admissions tickets left for the Yellow Sucker game tomorrow night. These tickets will be on sale in the high school office until noon tomorrow, Friday Jan. 15. We will also have them for sale at tonight's rivalry game between the Lady Dawgs and ECC Lady Redbirds. Please contact our HS office for more details. (573)323-4295 Extension 6 Tonight's Varsity Girls game starts at 6:00 PM, with a JV half game to follow.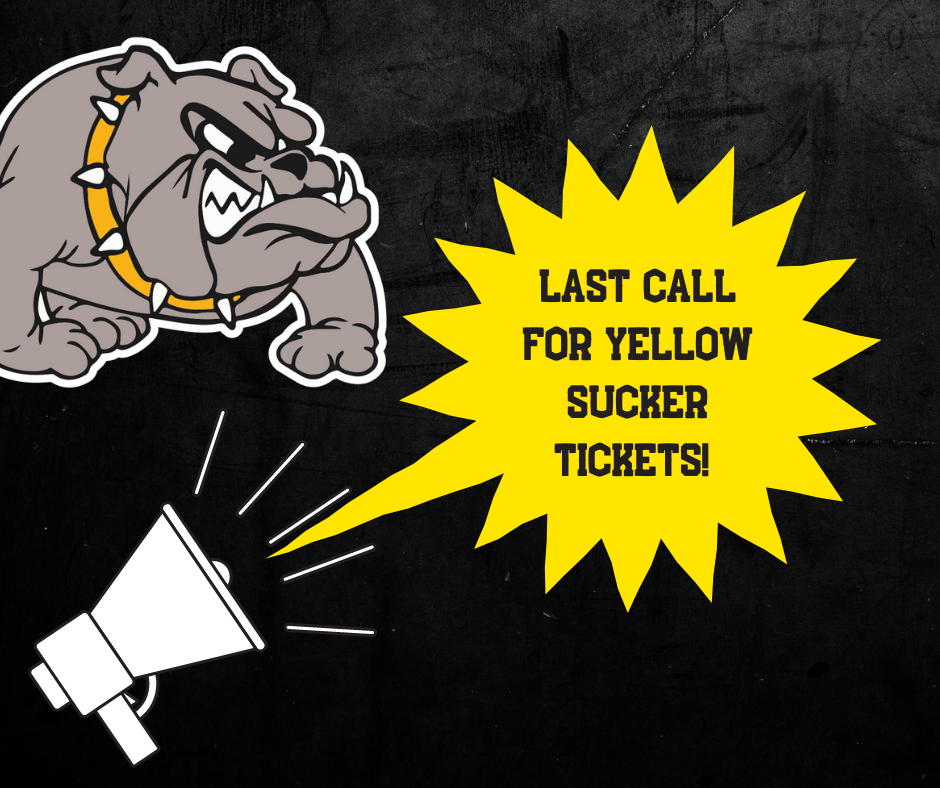 During The Legends of the Hardwood Classic, Coach Brownie Smith was recognized for his contributions to high school basketball and the Van Buren School District. Long-time assistant coach, Steve Dodd, spoke to the crowd and accepted a plaque on behalf of Coach Smith's family.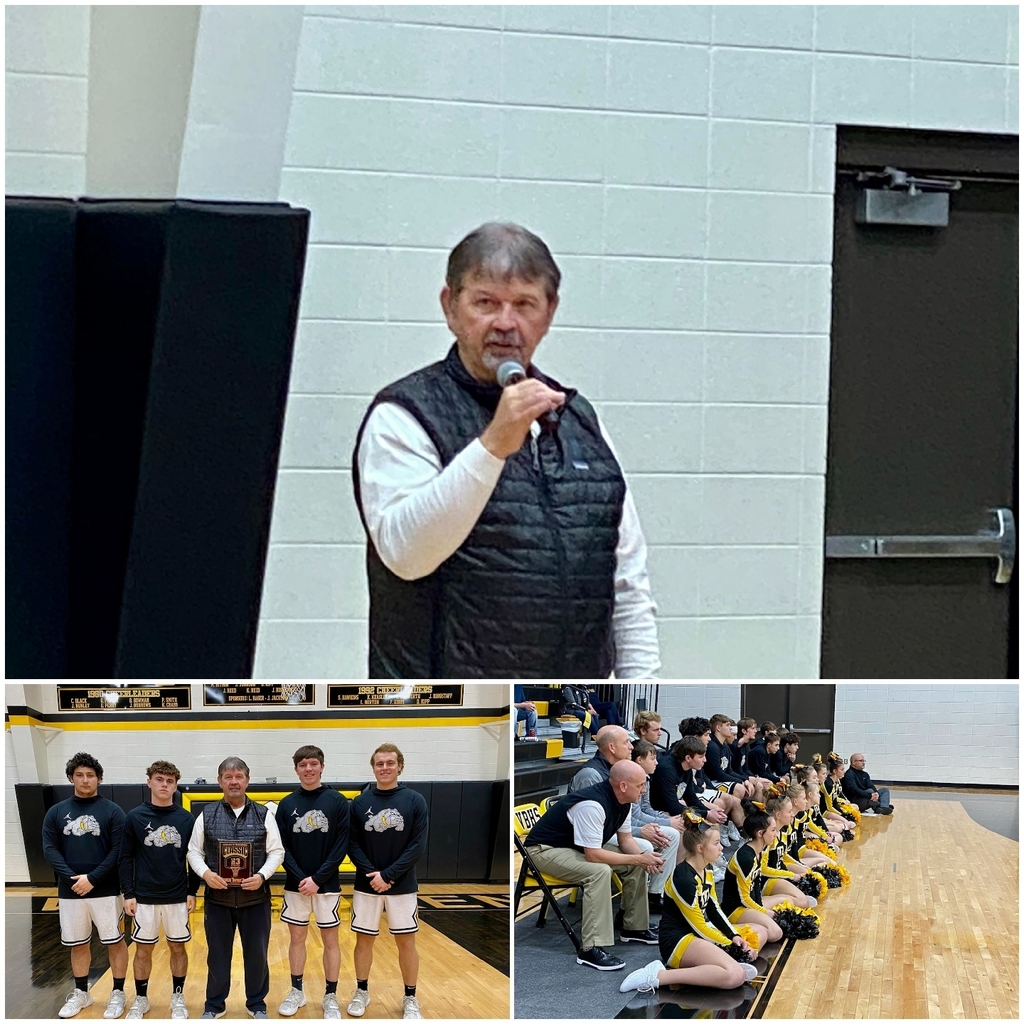 Great things happening in 9th grade Family Circle time this week!

2021 Boys Cabool Classic Tournament Bracket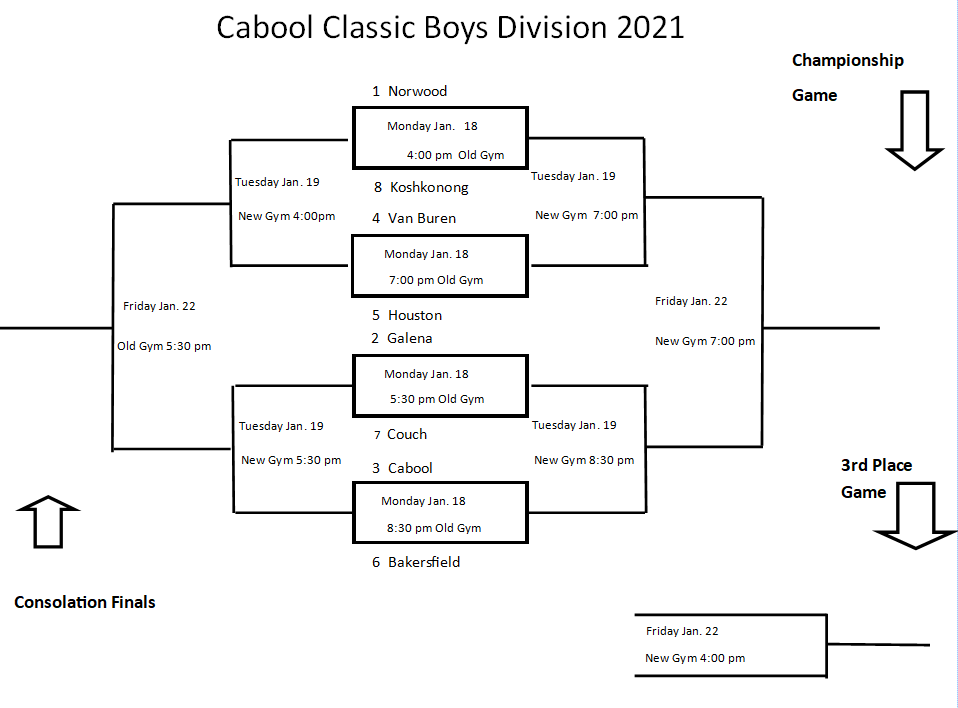 Seamless Summer Grant Extended!